Break out the hooks and needles and prepare to be amazed.. I'm going to try things I'd never done before and hopefully fall in love with all the products. I've been doing a lot of sewing... My dresses turned into skirts but I'm still happy with them.. I still have so many things I want to accomplish before school starts.... Sigh... I'll just continue my work through school... Who knows what kind of job I could get anyway.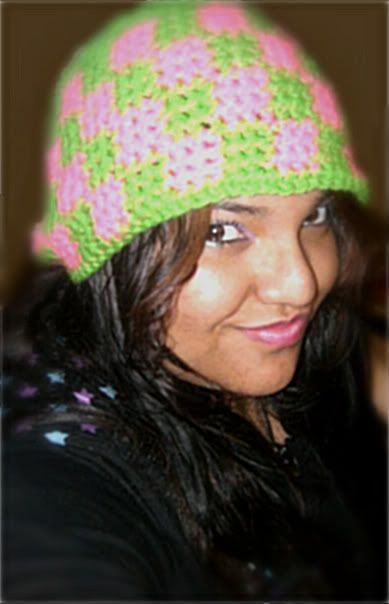 This is a hat I made recently.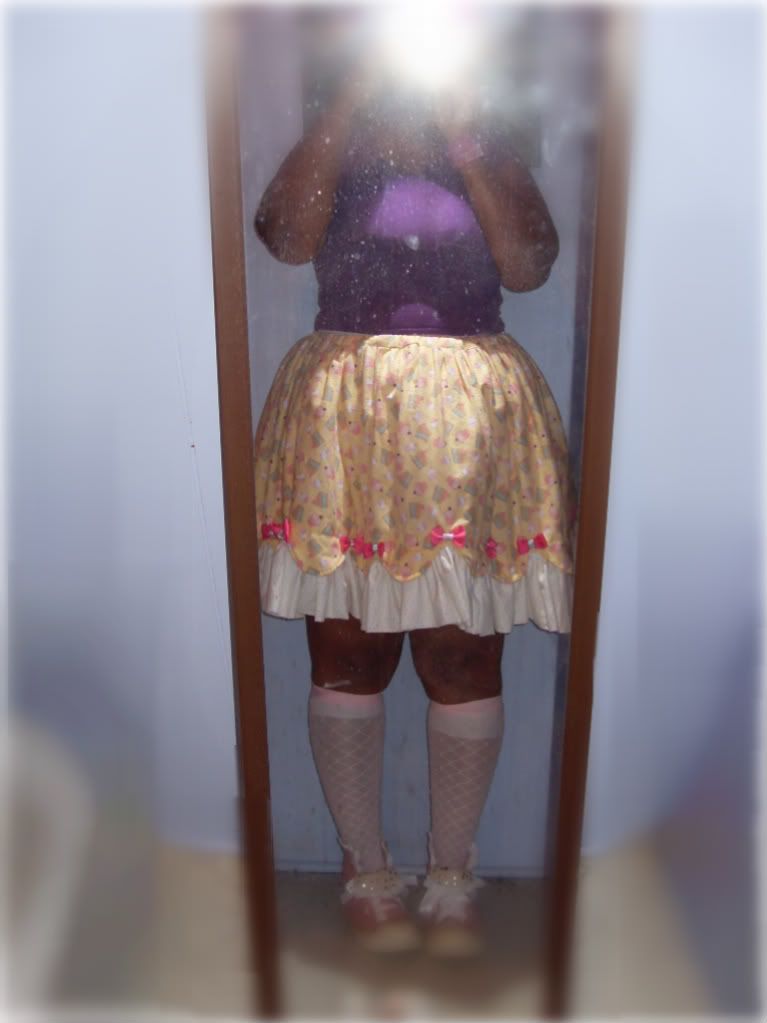 One of the skirts I made to wear to an anime convention.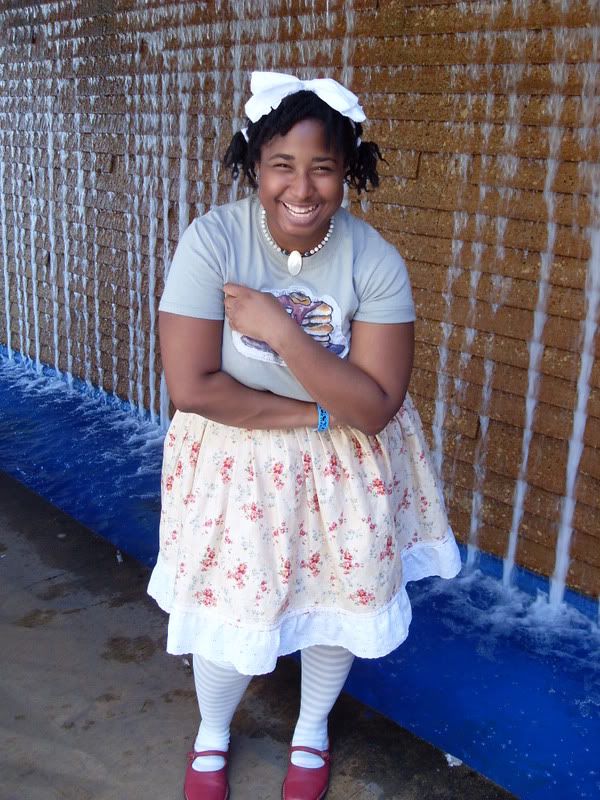 The other skirt and one of the bows I made for the convention.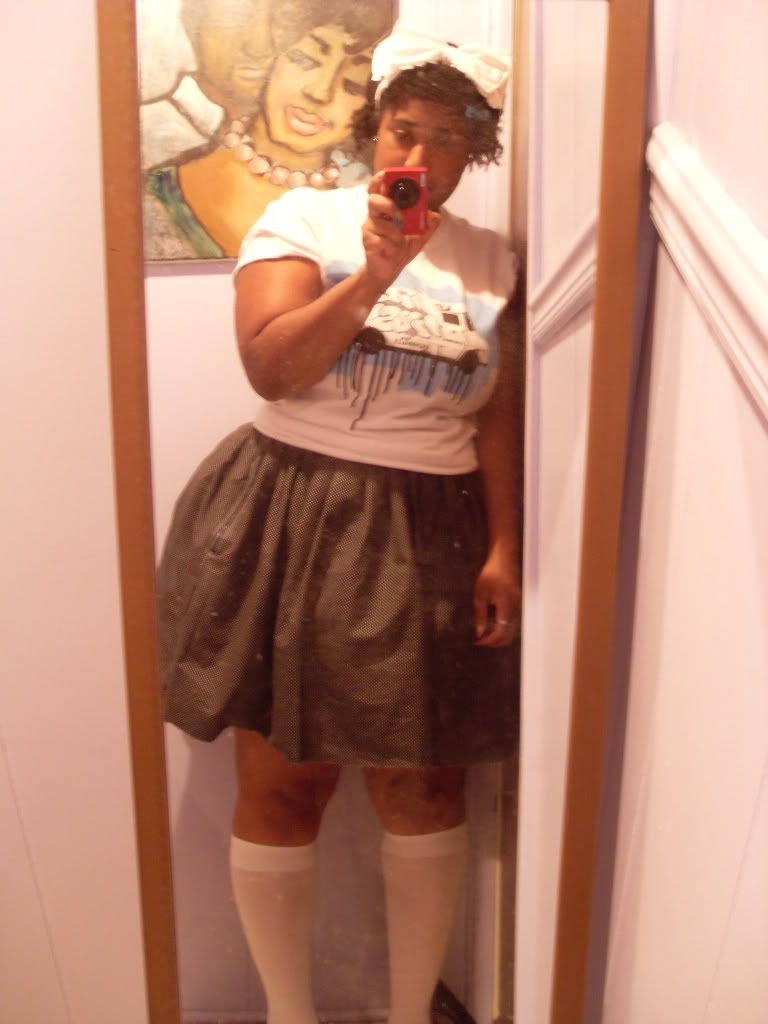 One of the skirts I'm working on.
So much work to be done. I'm looking to do some printing on t-shirts in the next couple weeks... Hopefully to sell but also looking to barter for the things I covet most like food jewelry.... and evening gowns.. well I can make my own evening gowns....